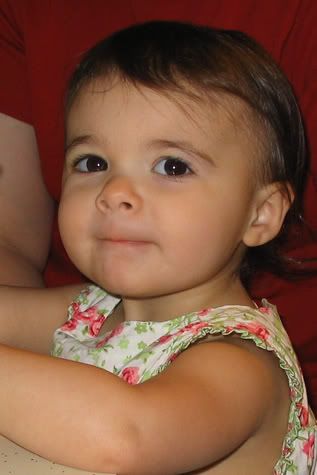 I look at this face and my heart just melts. I love my daughter so much, I would do anything to make sure nothing ever happened to her…always. I'm sure as she grows there will be times when we won't agree, or we won't "like" each other but no matter what I will always see this little face and just fall to pieces over her.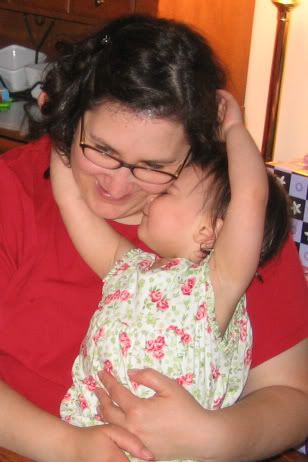 I watch her as she's doing things and I wonder what goes through her mind and I can't wait until she can tell me. She's started talking and that little voice is the absolute sweetest thing I've ever heard. She tries so hard sometimes to tell me what she's thinking, but we just aren't quite there yet.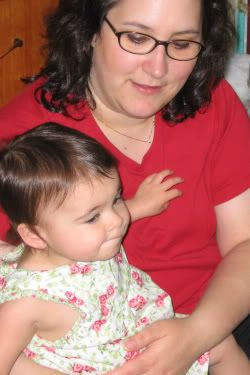 I hope that we are always friends too. I had a very good relationship with my mother growing up and we hung out together and I enjoyed being with her, I still do. I hope that in 32 years, Holly can look back and say the same things about her and I. I have a pretty good feeling she will, but you never know.
I knew that being a Mom would be awesome..but I never knew it would be this great. She really does count on me for everything at this point in her life and I wouldn't want to be doing anything other than being there for her, everyday. And she's such a good kid, who wouldn't want to spend their days with her. The best part of my day is when she looks at me and says 'Mama'. Boy that can make any moment ten times better in a second.
As the days go on, I will enjoy her more and more, I just really wish I could slow things down just a little bit because she is growing way to fast. She's lost the baby look and now she's a toddler.
But she'll always be my baby girl.