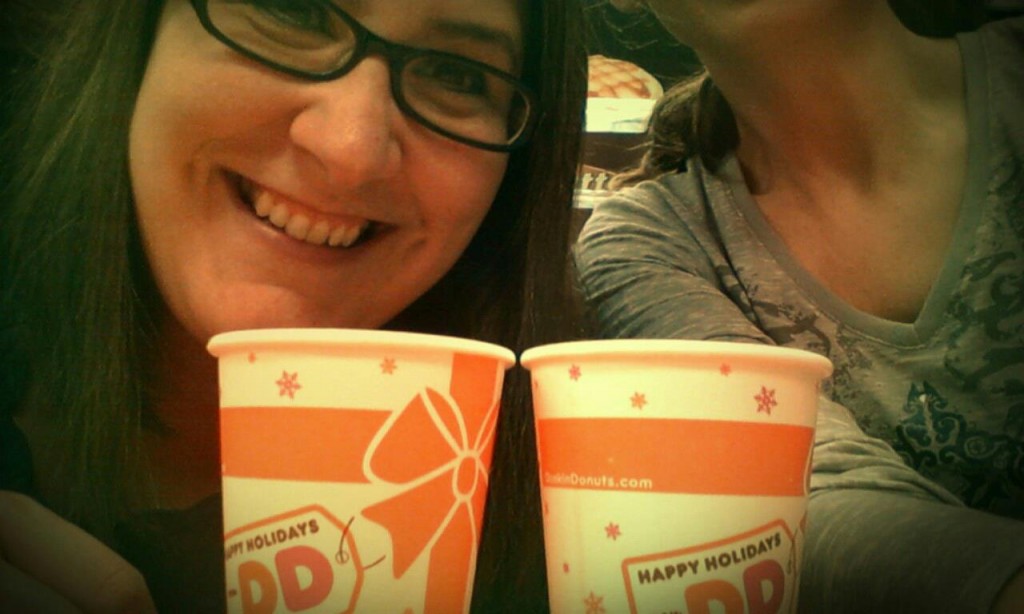 I love coffee – most people that know me know I love coffee. Allison loves that I love coffee too. She relates the smell of coffee with me and it's a comfort smell for her. It's sort of cute!
Recently I was drinking a cup of coffee and had a little left and it got cold so I didn't want anymore. I asked Allison if she could put my cup on the counter for me. She asked if she could smell it first, something she loves doing almost every time I make a cup of coffee. I told her sure, just to be careful.
She came back a few moments later and was giggling. She told me that she was smelling my coffee and tipped it a little too much and she actually tasted a little bit of it and she really liked it!
Before I know it she'll be having a cup of coffee with me. But until them I'll continue to have coffee with my girlfriends instead.
The picture above is of me and my friend Jen who lives near me and is also a blogger – A food blogger. We met for coffee one day at Dunkin (in case you couldn't tell from the cup) and she snapped this picture of us. I thought it was adorable and it's been sitting in my picture file for months now.
And now I've shared it with you all.