The girls and I took a trip up to New Hampshire for the day on Presidents day since there was no school.  It happened to be Winter Vacation for us, but not for little David.  But since it was a holiday, he had no school on Monday.
The girls were very excited to see David and Joey as I was excited to see my best friend Jodi.
The ride went well, we had no traffic and the girls enjoyed it too, which is always a plus.   However after driving for 2+ hours, we were all happy to arrive.
We had lunch and then the kids played while the moms chit chatted.   They all get along so great.  When we are all together I sit and look at the kids and can't believe how big they are and I think back to when Jodi and I first met – June 1991 – and now we have these beautiful children.  And the kids love each other.
While Jodi and I were having coffee, we over heard the conversation in the next room.  Allison was asking David who he liked better for a girlfriend, her or Holly.  Jodi and I got a good chuckle out of that!  But Allison has no chance right now because David and Holly adore each other.  Their faces light up at the mention of each other, it's really cute.
We tried to get a picture of the 4 of them but when you put together TWO silly 7 year old's along with an even sillier 4 year old tossed with a very active 3 year old……….. this is what you get………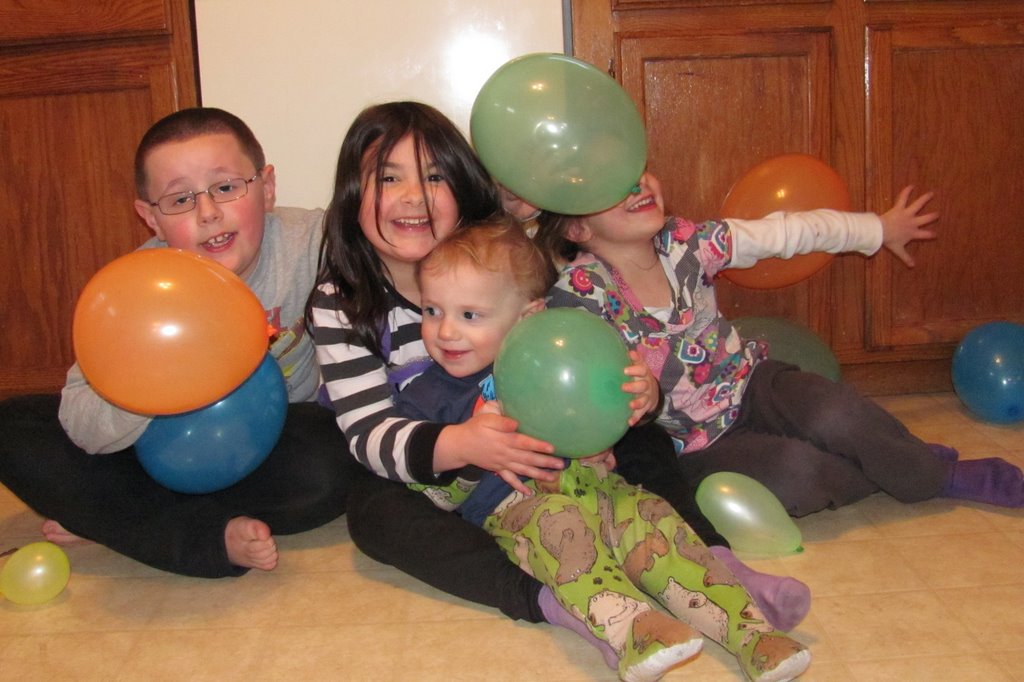 But that's OK because this is the reality of our visits so it's even better that we capture it.   After Joey decided he'd had enough of the pictures, we were able to get a better shot of the three older kids……..
It seems like just yesterday that Holly and David were babies – amazing how fast 7 years goes by!