Today was day 5 of the girl's spring break and the last day (not counting the weekend).   To end the week we had a birthday party for Allison at AC Moore.  She had her party there last year and loved it so much she asked to go there again.  I don't mind because not only is it affordable, but the staff is great and she can pick her own craft.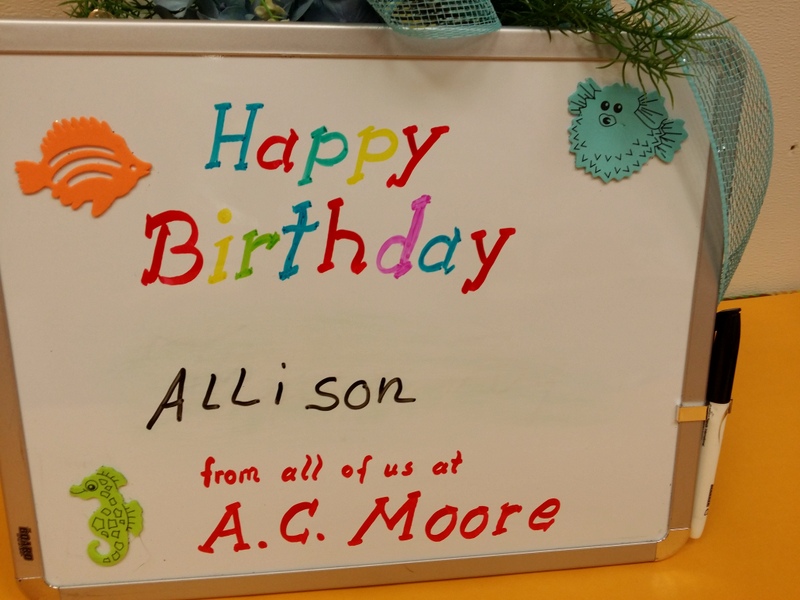 Before we began, she had them write their name on the table (which was covered with kraft paper) and also to draw a picture.   A lot of her friends drew pictures of zebras which I thought was adorable!
Finally it was time to start the craft.  She choose to make a parachord bracelet but I had no idea how hard it would be.  I figured that since they are so good with the Loom Bracelets it would be a breeze.  No, I was completely WRONG.   There were a lot of tears and even more whining from most of the kids but the adults were great and once a few of them figured out how to do it, they all helped and things were fine.
Then we went onto lunch and we had Subway for the kids.  And then it was cake time!  Allison requested that everyone sing Happy Birthday Zebra Allison instead of just Allison.  They were more than happy to do so and she loved every single minute of it!
Of course we did a Zebra theme and there were a lot of Zebra gifts too.  She was in heaven!
When her friends left she gave them Zebra Cakes on lollipop sticks as a thank you for coming to her party.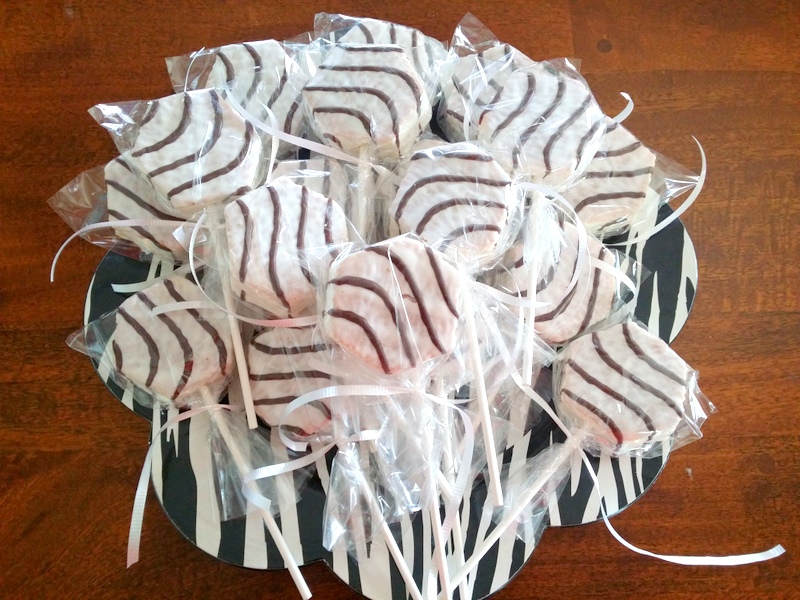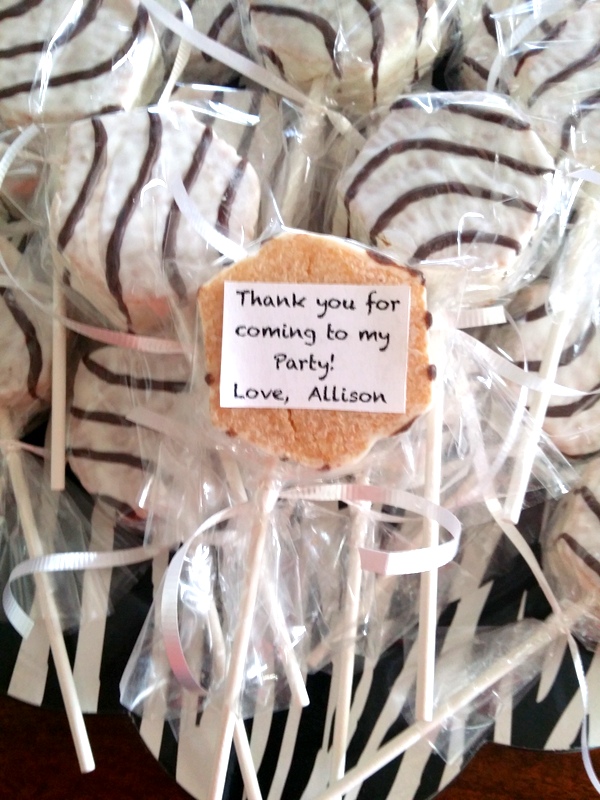 Allison loves Zebra Cakes and one of her best friends even gave her a box for her birthday!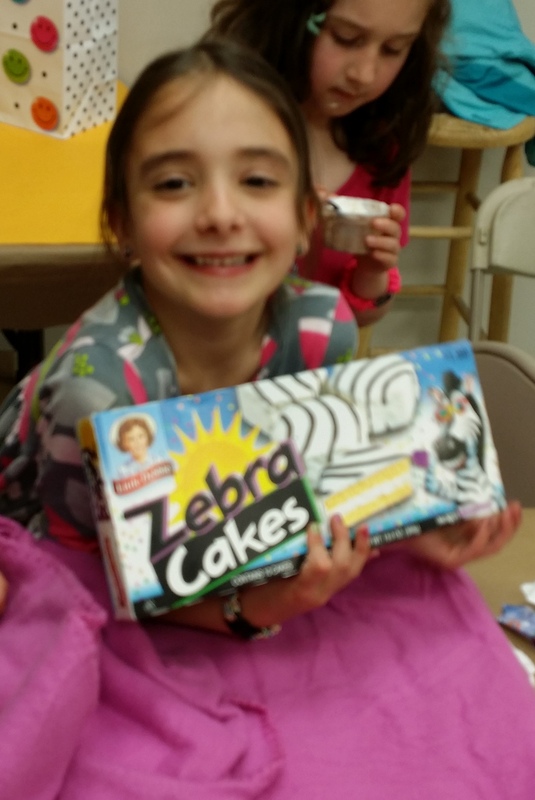 They all know how much Allison is crazy about Zebra's and they always think of her when they see anything Zebra.
It was a fun party even with the craziness of making the bracelets and Allison loved it.
It was a great way to end the week off from school!