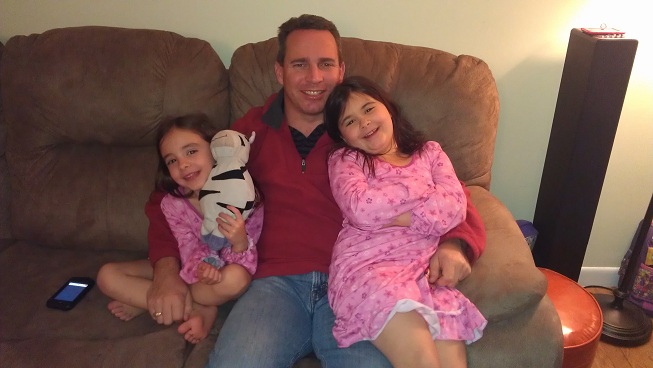 We were so sad when our friends Mark & Sue moved to Florida almost 4 years ago.  But we knew that was where they wanted to be and this time they weren't coming back.  It was sad to say good bye to them, but we had too.
Last October we were able to spend the day with them at The Magic Kingdom during our trip to Florda.  We had a great time and we couldn't believe how big the kids got.  I have to dig out the picture we took of them and post it here another time.
It was just as hard to say goodbye to them after that day because we weren't sure when we'd see them again.   But Mark is in town visiting, alone, and he came to spend the night with us and the girls were so excited he was coming and couldn't wait.
We enjoyed our visit and will say goodbye to him tomorrow morning but they will all be here this summer and we already can't wait to see the 4 Kamerzel's.