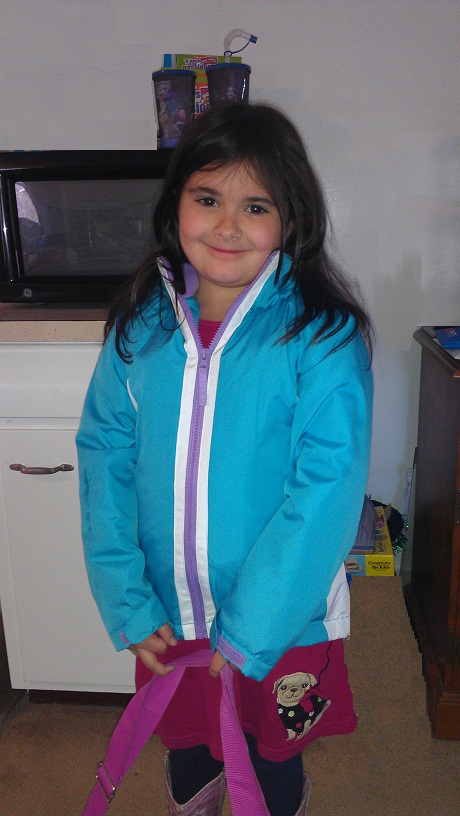 Holly has gone through a few coats this winter.  The one she had from last year that fortunately still fit her, was taken from Gymnastics (I'm sure by accident) and never returned.  Then I bought her a nice one at JCPenny which she didn't like but she had to wear anyways.  And then she got a new one for her birthday that she liked better.
In the end she didn't like either one of them and conveniently broke the zipper on one of them.  LOL  I think these kids sometimes are smarter than me.
Fortunately, I had just received an email about reviewing a Rothschild Coat. so I was happy to not have to buy her another coat.  The only thing was I didn't get a choice of coats, only size – so I had no idea what they were sending me.  And in the meantime, the cold weather has sort of slipped away here in New England so I wasn't even sure we'd be able to use the coat they sent me.
Well, we got lucky.  They sent her this adorable windbreaker and it was perfect for the weather we are having.  It fit her perfectly and she zipped it right up and was so excited about her new jacket.
Isn't she adorable?
Disclosure: I received a free item for review on my other site KouponKaren.com. My opinions are 100% my own!