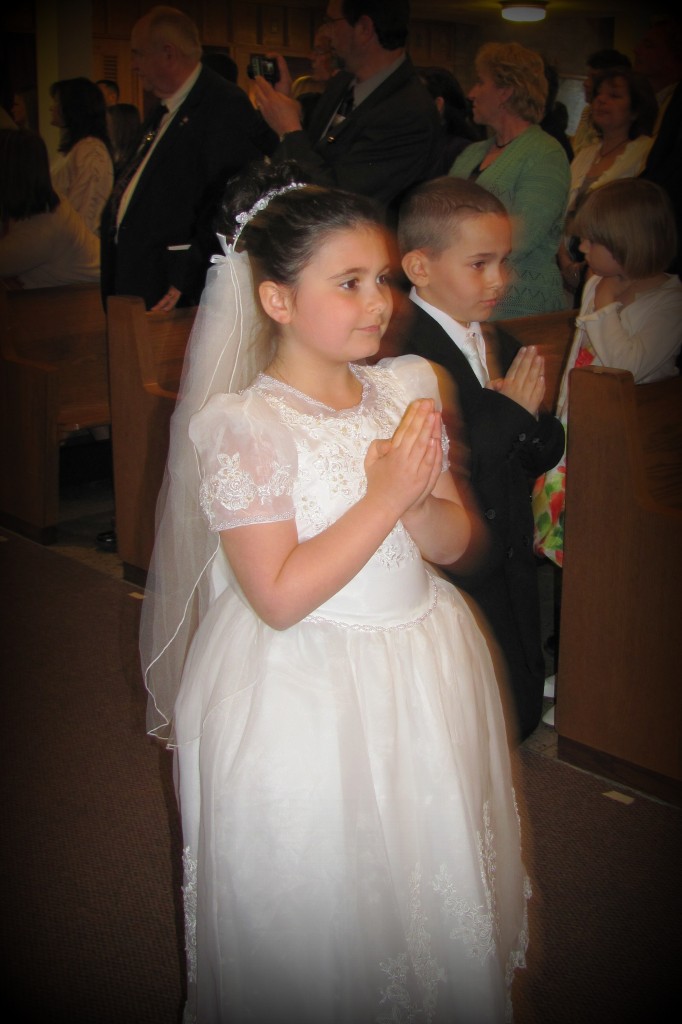 Holly's First Communion
Holly made her first communion this weekend and she looked absolutely beautiful.  She told me after she got dressed that she felt like she was getting married.   After her saying that I couldn't keep that thought out of my head and when we were in church I thought of it and had even more tears in my eyes.  Before we know it, we'll be back there with her in a white dress again.
But the ceremony was beautiful and I love the new church we belong too.  Holly also did a little reading and she did so awesome.  We were so proud of her and it was a beautiful day!
It's amazing how fast she is growing up!!  I seriously feel like she was just born, or rather yet we were impatiently awaiting her arrival.  I was so excited to become a mom and I couldn't wait to see what she looked like.  I would think about what she would be like as she grew up and now I see her growing so fast before my eyes and I love the girl she's grown into.
Yes she still does challenge me at times, but I wouldn't change it for anything.