Steve is home and with Hospice…..
Well friends…..It's with a very heavy heart that I have to write the post I never wanted to write, nor did I expect to be writing it anytime soon.
Steve came home today with Hospice.
Unfortunately the tumors in his lungs have spread more and have taken over about 80% of his lung capacity, which leaves him with about 20% to breath. The doctor doesn't really know how much more time he has, but from the looks of how much of the cancer that has grown in his lungs over the past month, his guess is about 2 weeks give or take. He's on oxygen and Morphine to help him be more comfortable. He's happy to be home and in a place where he can see all his family and friends.
I picked up the girls from school right away so Steve could tell them before our friends and neighbors found out.  We wanted to make sure they heard it from us.  It was so hard.  They cried a lot and so did we.  This is not the conversation we ever wanted to have with them.  But at least we have a little bit of time left to enjoy with him these next days.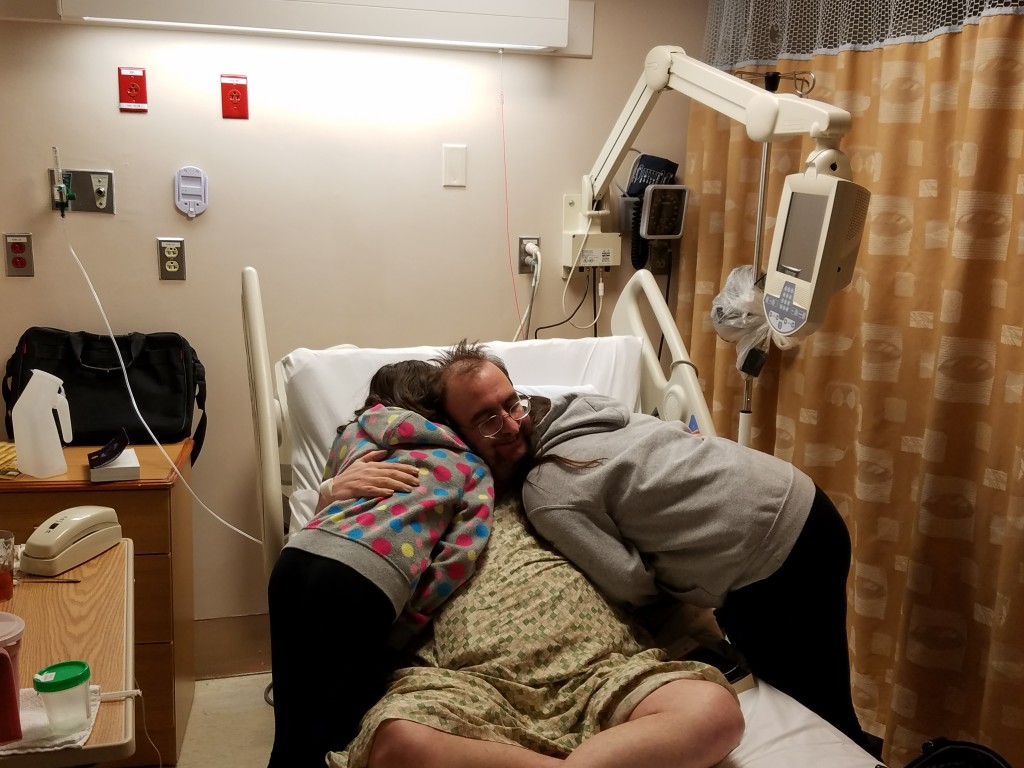 So we will spend time with him and just enjoy being together and remind Steve how much we all love him and everything that he's done for us. He's an amazing person and he's very loved.
Please keep my family in your prayers, especially Holly and Allison who really need the strength to get through the toughest thing they will EVER have to go through in their life.
I've said before so many times how lucky we are to be in the neighborhood that we are in and what wonderful friends we've made.  Almost immediately today, my "Greenwood Angels" began working to help us at home with Steve.   One neighbor took all the air conditioners out of the windows for me (yes we still had them in as we kept the house cool for Steve to breath easier), two other neighbors carried the recliner from our bedroom upstairs, and put it downstairs so Steve could sleep in it as he was more comfortable in that one, another one started a food train for people to bring us food for the next month so I didn't have to think about it, and two others went shopping to buy us paper products, drinks, odds and ends including dinner for tonight.   I am surrounded by AMAZING people!!  I'm so blessed at the same time as we feel so unlucky to be losing Steve.