Saying Good Night to Daddy….
Since we became parents, Steve has always given the girls a good night hug in kiss once they were in bed.  It's just something he always made sure he did.  It sounds trivial, but it was important to him to kiss them good night and remind them how much he loved them.  HE LOVED THEM SO MUCH!
Tonight the girls said good night to daddy for the last time at home. Tomorrow Steve will be transferred to a Hospice Home where he can be cared for by people who can make him more comfortable than we can here. Mark and I tried our best but we are at a point where we need to hand it over to someone else.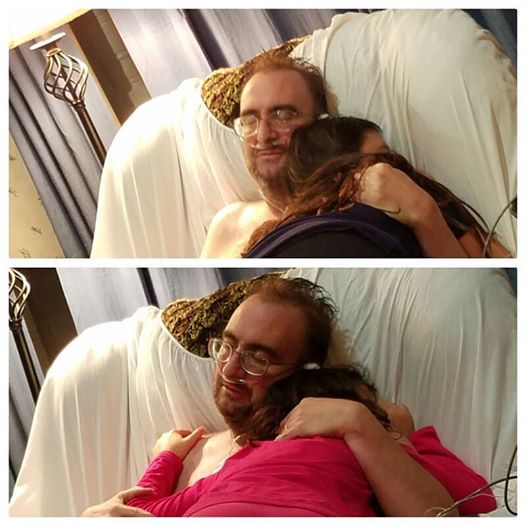 They will be giving him more morphine to help him breath better which means he'll be sleeping more.
We will limit the people that visit so that Steve can rest easily as his body prepares and he gets ready to head to Heaven where I know he'll be watching over our girls.
Please pray for his comfort and strength for us to get through these days.