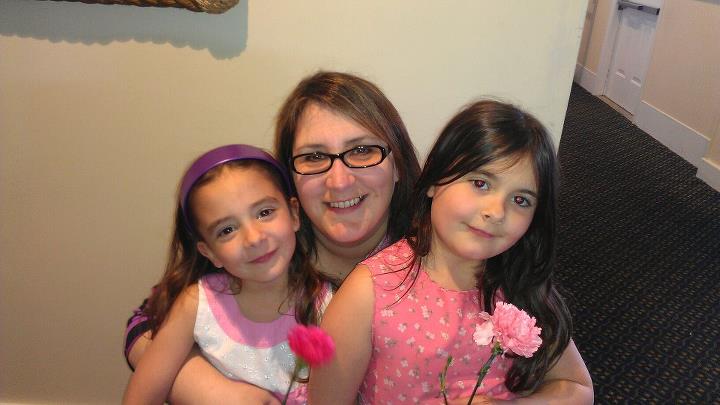 This year for Mother's Day we did something different and I loved it.  It was very relaxed except for the part where my mom and I packed up about 6 boxes (we are moving in June!) but thaw was ok BECAUSE I'm super excited to be moving.  So packing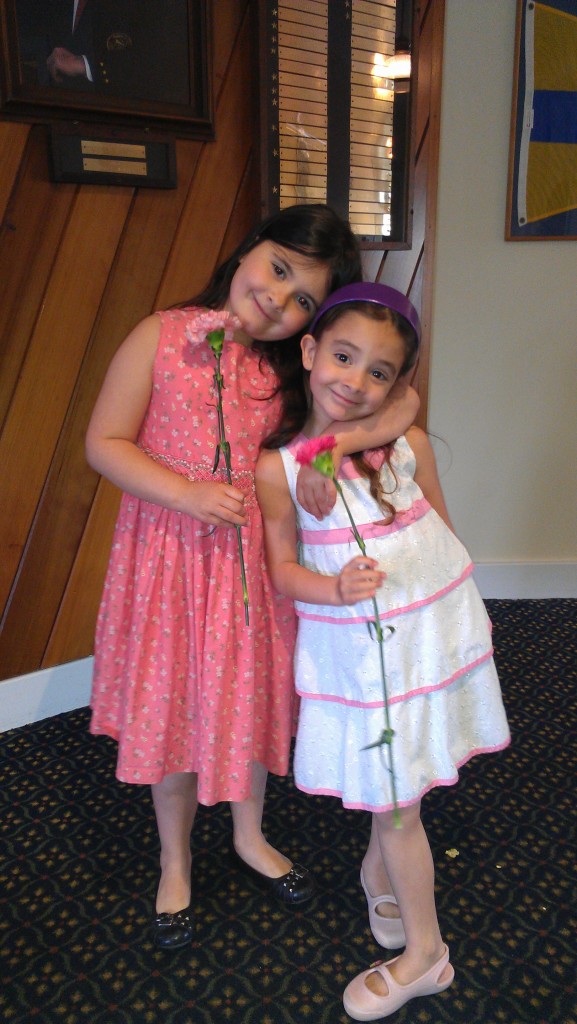 boxes on Mother's Day was something I wanted to do!
But we had breakfast with both sets of parents, and the girls of course at the Westerly Yacht Club and it was delicious!  Then we just hung out at home, did a little packing and had a simple dinner of some burgers and hot dogs.  I don't want to spend they day preparing, cooking and cleaning a big meal on Mother's Day – so it was perfect.
I reflected on the fact that I've been a Mother for 7 years now.  It's amazing when I think of how fast the time went by.  So I dug through here to find all the other Mother's Day pictures I posted and loved looking at them.