A year ago today Steve and I sat at chemo for his "New Year's Chemo". I was grateful to have him for another year. After the new year we found out that chemo would end in the fall. The doctor estimated (at that time) he would probably have about 4-6 months after chemo ended. Of course that was without knowing how the last 6 months of chemo would work. He was being optimistic.
When Steve and I talked about that, we figured we'd get through the holidays, have another new year's eve together and then sometime in 2017, he'd pass away.
Of course we didn't know for sure, but we were being optimistic.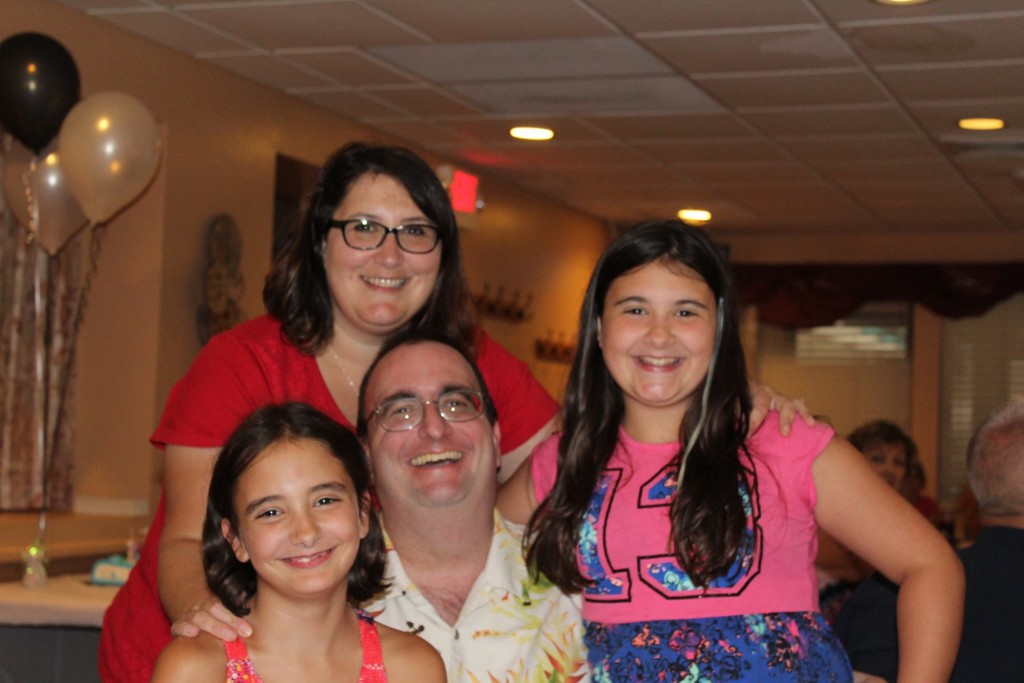 From the day that we found out he was stage 4, I knew he was going to die. I knew I was going to be a widow, a single mom… alone. And each time the chemo wasn't working 100% (since the fall of 2014) I'd think "it's coming soon". Then things would even out for a while with "no changes" and I'd think to myself "maybe he'll beat this or just live forever with cancer".  Then things would change and I'd think again "okay it's coming". Some of you know this roller coaster I was on because I talked about it with a select few. (Only because I tried to stay positive for Steve so I kept this to myself a lot).
What's my point? My point is I wasn't ready for him to die in November. I knew his time was limited, but we didn't talk about him not being here today, tomorrow or next week. We talked about having some time in 2017 together, not going through the holidays without him.
Maybe I was really in denial all this time, I don't really think so but maybe. Or maybe it's just that when something life changing like this happens, we aren't really ever prepared for it, no matter how much we prepare.
I miss him. Sometimes I think maybe he'll walk through the door. Maybe the phone will ring and it'll be him.
Steve and I had our first date on December 1, 1998 – we were together a month shy of 18 years. 18 years is a LONG time to spend every day together (give or take a few days the first year we were dating). We had our ups and downs and for a while there our marriage wasn't going so well. But we stuck it out and made it work because we really loved each other.
He was my best friend, the one I spent every day with, the one I told everything to, the one that protected me and held me when I was sad. I had a dream last night that I ran into someone from our past and all I wanted to do was tell Steve (in my dream).  I miss him so much.
But tomorrow is a New Year and every year brings good and bad. I feel that the worst has happened to me (it can't get any worse than losing your spouse at 43 years old). Well I suppose… but I'm being positive. So lets see what 2017 has in store for us.
Happy New Year! Thank you all for being there for me!!!!