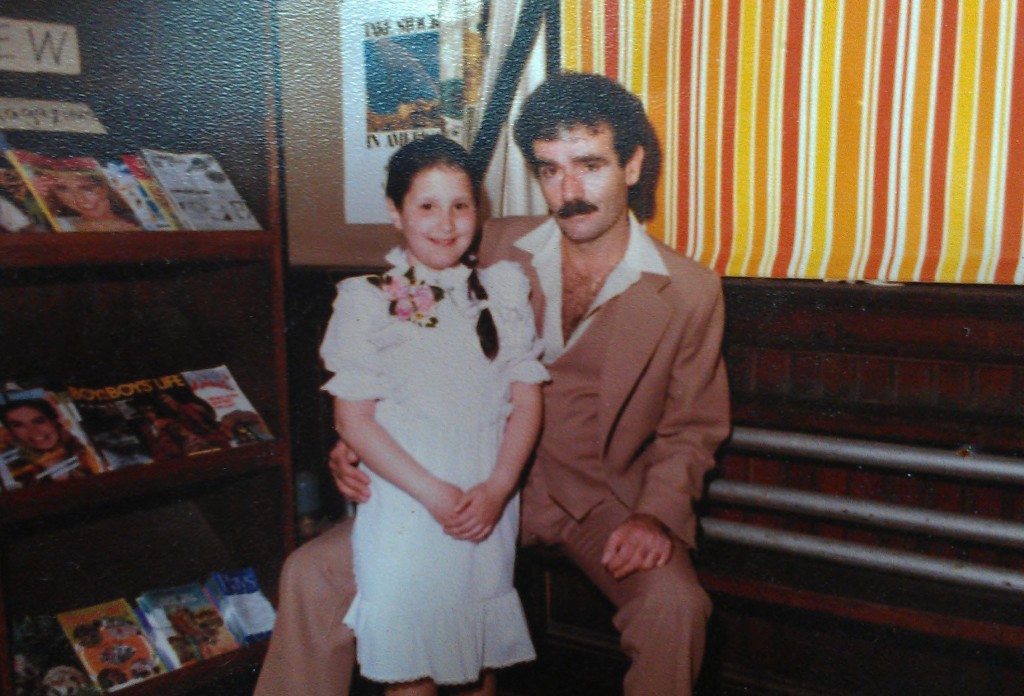 Holly was so excited to go to the Father Daughter dance this year and last year and Allison can't wait to go next year.  It got me thinking of when I was little and went myself.   And then my mother gave me some old pictures and I found this picture!  I was so excited when I did.
Those of you that know me, know that is not my father so let me explain.  My father doesn't like LOUD music, never did and still doesn't.  When I was little he took me to my first Father Daughter dance and he didn't enjoy it as much as I did because the music was too loud.  So the following year he asked a family friend to take me because he didn't want to go.  So the guy in the picture – in the adorable 3 piece suit – is Ken and he was a good friend of my parents and my brother and I were good friends with his kids when we were little.  He was more than happy to take me and we had a good time – at least I remember it that way.
I believe I am about 9 years old in this picture.