Time for our Annual Scrapbook Weekend – Girl's Weekend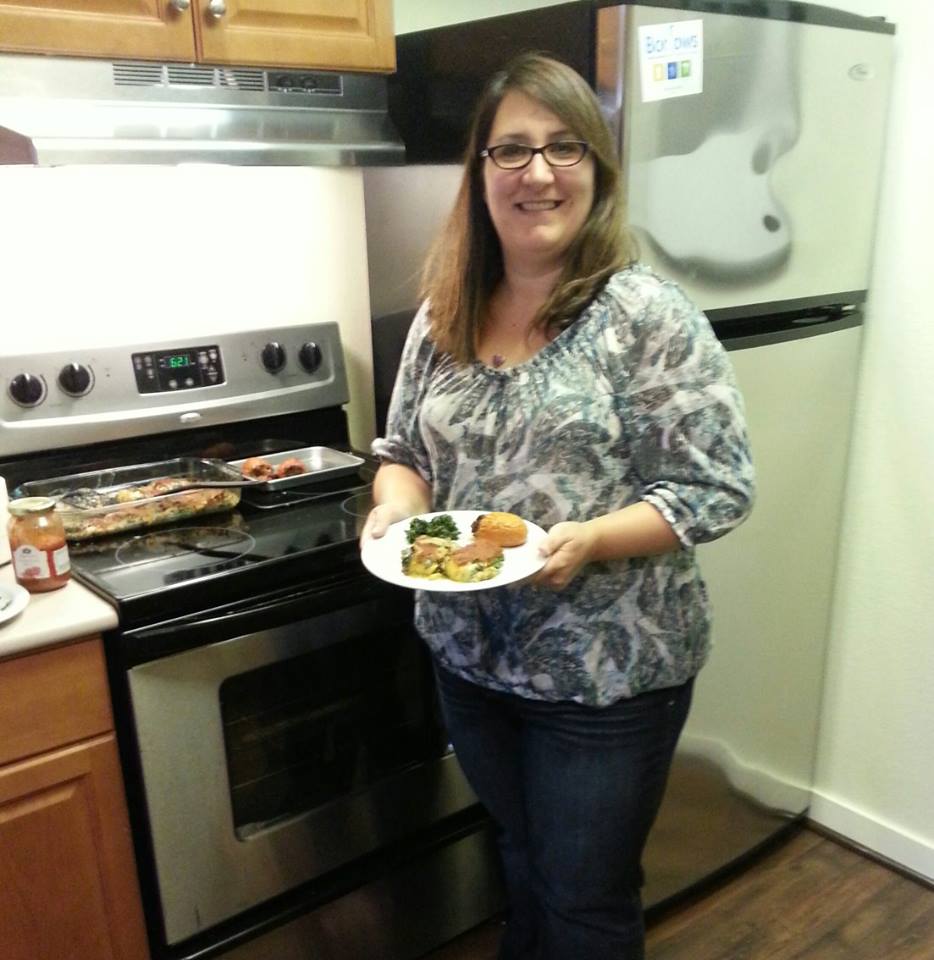 The fall doesn't only bring back to school, football and cooler weather, but it also brings Scrapbook Weekend with my BFF Jodi!   I look forward to this weekend every single year.  We actually went earlier in the year during the winter as a bonus weekend (and hope to do that again in 2014) but I still couldn't wait to go.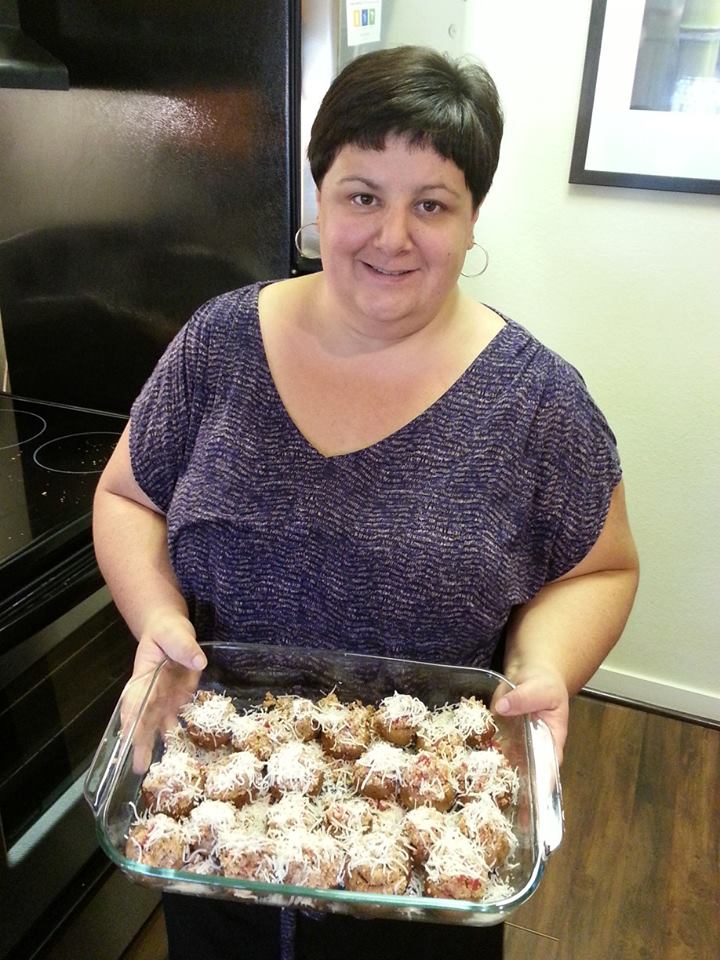 Jodi and I plan this every year and we rent a hotel room that has two bedrooms and a kitchenette so we can cook all our meals as well.  We usually pig out big time but since we are both trying to eat healthier this year, we did really well with our meals.  But the main reason we are there is to scrapbook and I  just love sitting down with her to share in our passion.
She is the one that first introduced me to scrapbooking many, many years ago and I've been hooked ever since.  I have a lot of albums and they are filled with memories from before the girls were born until present day.   At times I wondered if all my efforts would be worth it but then as the girls got bigger and they started looking through the books, I realized that it sure was.  They love looking at pictures from when they were little and they especially love to see the pictures of us before they were born!
It was a successful weekend full of chit-chat, gossip, and we even had a few counseling sessions.  Oh and we saw an old friend (that we know through the scrapbook world)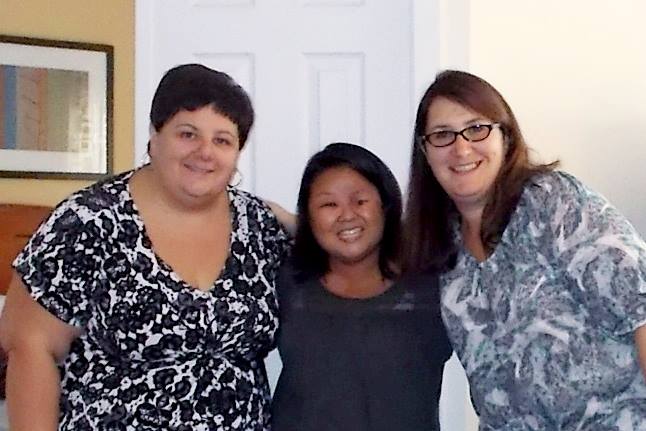 …and met her super sweet daughter Eloise….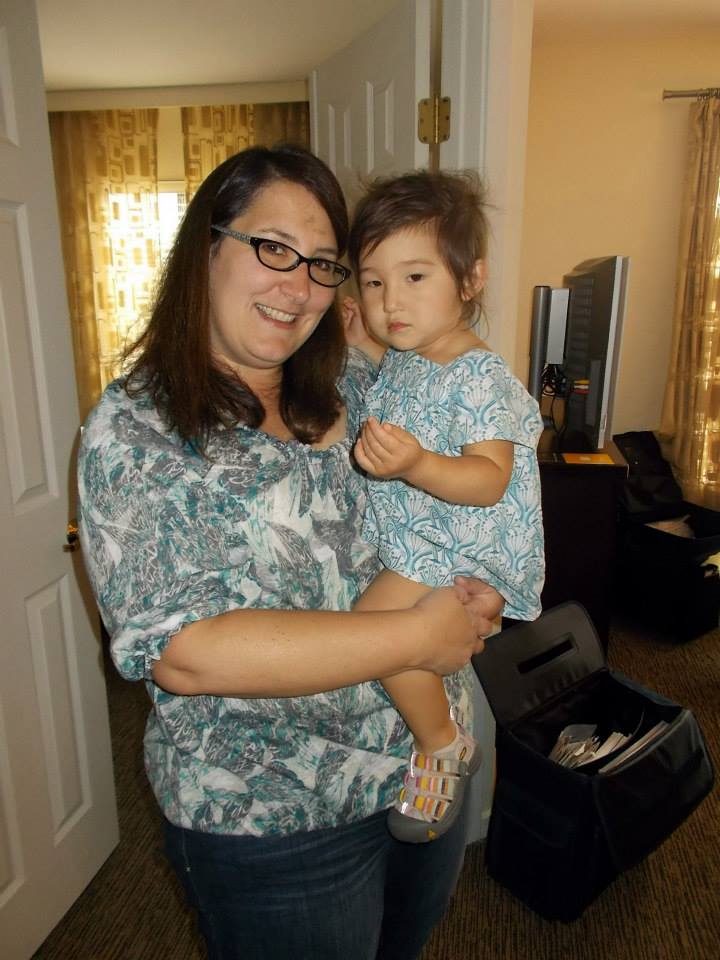 ….who was afraid of us at first.  And then by the time they were ready to leave she came up to me and put up her arms and said "UP, UP".  I LOVED IT.  I do miss that and sometimes wish my girls were still this small.
I completed about 28 pages during our weekend which is really good!  I guess I could have done more but we needed to visit too.  LOL  I can't wait until the next scrapbook weekend and I'm already counting down the days.  I bet Jodi is too!