Have you ever seen a blonde Zebra? 
I have.
Of course I have.
No, I'm not crazy.  I just live in a house full of Zebras so of course I'll see weird things happening with those Zebras.   Put a Zebra, a 4 year old and Repunzel together and guess what you get?
A blonde zebra………………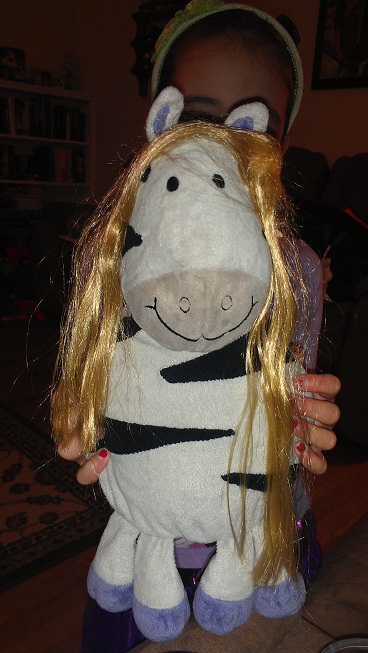 See I told you!