I am not a big fan of the mall or the craziness that is happening there at the holidays.  Plus we don't live close enough to one to make me want to drag the girls there to take a picture.  Call me lazy – but I just hate that place at the holidays!  So I'm happy that we now belong to the Westerly Yacht club and each year they have a children's christmas party and Santa is there, of course!
Holly's getting kind of big to sit on Santa's lap but she still wants to and I think it's cute.  Allison doesn't seem to be phased by him the last two years so I've been able to get her to sit on his lap.
Not the best picture but it's the memory that counts, right?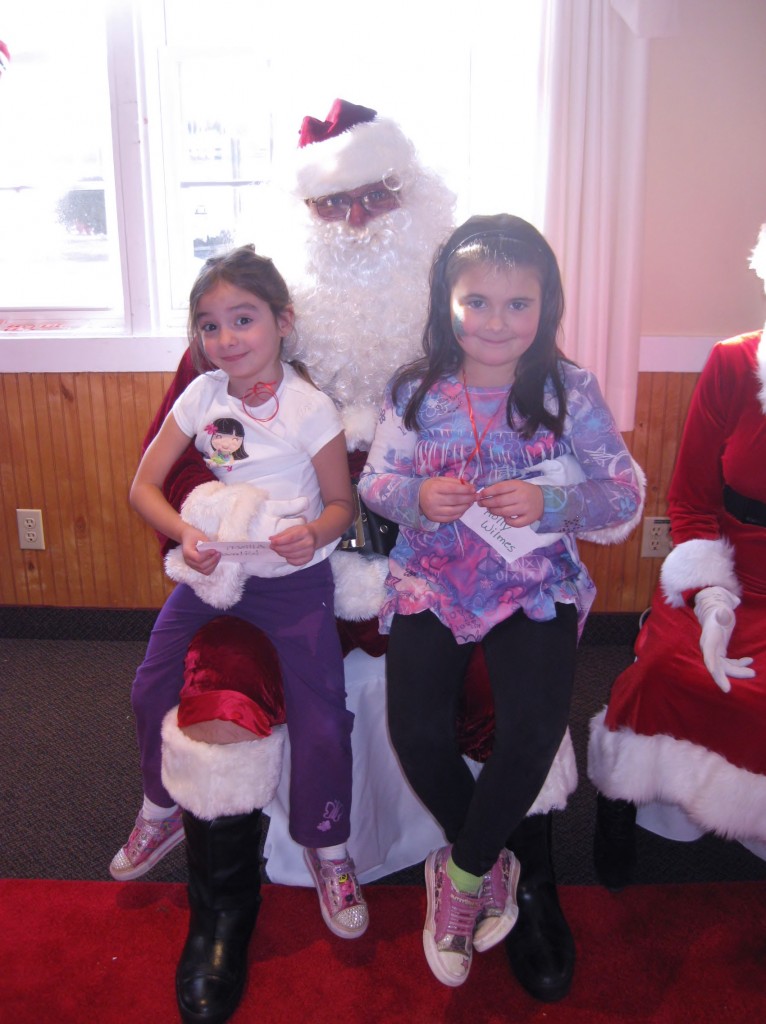 I love the expression on Allison's face – she has the cutest expressions and I hope she never out grows them!