Today began round 6 of chemo.   It was the fastest and smoothest one yet.  We had one of our favorite nurses Erin (she was actually our first so that maybe why we like her so much).  The port worked great and Erin got the IV in right away with a perfect blood return!  So we were off to a great start.
Steve feels good today, his appetite is up and he's just in a good mood.  He's been unhappy the past week due to another sore on his tongue.  When he gets these sores he can't eat much or even drink much.  So think about it, would you be miserable?  I know I would!!  So it was a tough week but yesterday he started feeling better and today we just had an overall good day together.  I bought him some mouthwash that will hopefully help the mouth sores so he can have a good week next week.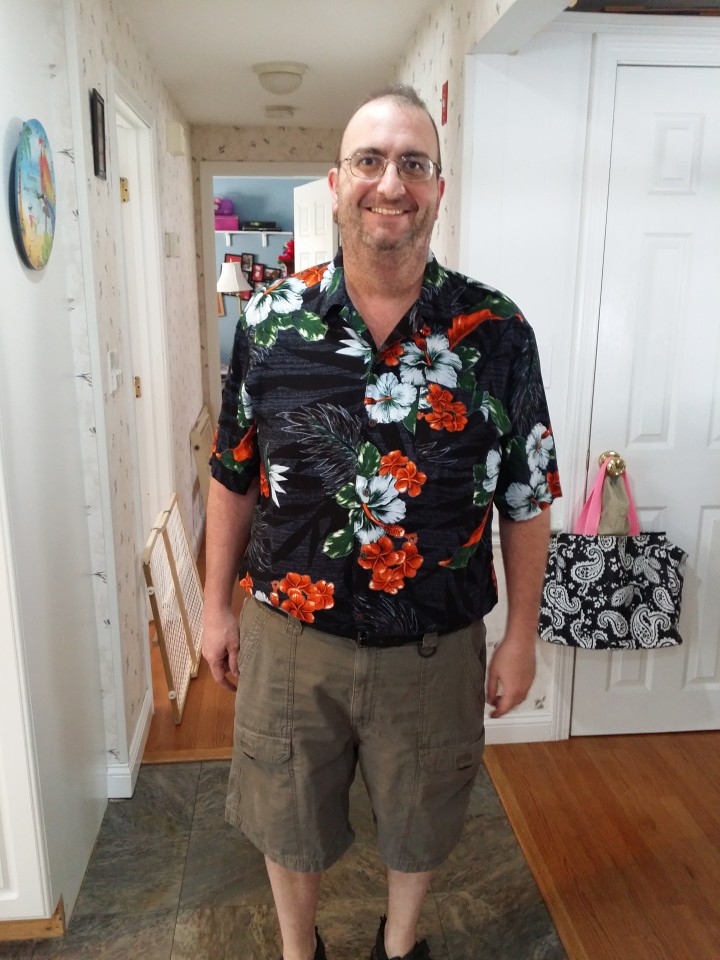 The tingling in his fingers has already begun.   With the cold weather coming, we've been thinking more about what to do to help him.  Because every time his hands are cold or touch cold, his fingers tingle and then he can't feel anything.  Washing his hands has posed a problem unless he stands there and lets the water get warm.  But that's hard to judge sometimes because he doesn't want to burn his hands.  So I told him I will look into getting one of those baby wipes warmers (if they still make them) and then he can use those wipes for washing his hands as often as he can.  He liked that idea!  And my neighbor suggested we get a automatic car starter installed in his car for the winter so he can warm it up before he goes outside.  Not only will that help the staring wheel to be warmer when he gets in the car, but it'll melt and snow/ice on his windshield so he won't have to (or I won't have to do it).  So I'm going to arrange that soon!
Last weekend he got another hair cut.  He even let his beard grow out for 10 days.  It doesn't grow as fast anymore so he figured he'd take a break from shaving and see how it looks.  I liked it.  He has a nice mix of gray in his beard for a perfect salt n pepper look.  The pictures don't really show the gray so it looks more spotty but I liked it.
But then he shaved this week.
Steve has lost a lot of weight since November.  About 60lbs.  We are having trouble keeping up with his pants fitting him.  So if you see him and he he has on droopy draws, it's not the look he's going for.  It's just we haven't bought him new pants yet. But he's gone down 5 pants sizes and 2 shirt sizes.  Crazy!  However, part of it is due to the cancer and his lack of appetite.  So I guess those 60lbs on him would be better (well sort of!).  The doctor really doesn't want him to lose more but he's losing about 2-3 lbs a week now.  So needless to say, tonight when he pigged out on cheese-its, I didn't say anything.  Between his tongue being sore lately and he can't eat and the fact that his appetite is down from time to time, I was just happy he was eating.
So he's hooked up to his 46 hour IV drip until Friday.  But he's feeling good.  Crazy how so much poison is being put into his body, yet he feels pretty good.  But I'm not going to question it too much because then I may jinx it.
And I did something for myself this week – I starting seeing a therapist to help me sort through all these emotions/feelings/fears I have.   And to hopefully help me to live in the moment and not worry so much about the future.   I'm not sure I've even fully excepted what is happening and my position in all of this.