A Trip to the Disney Store at the Emerald Square Mall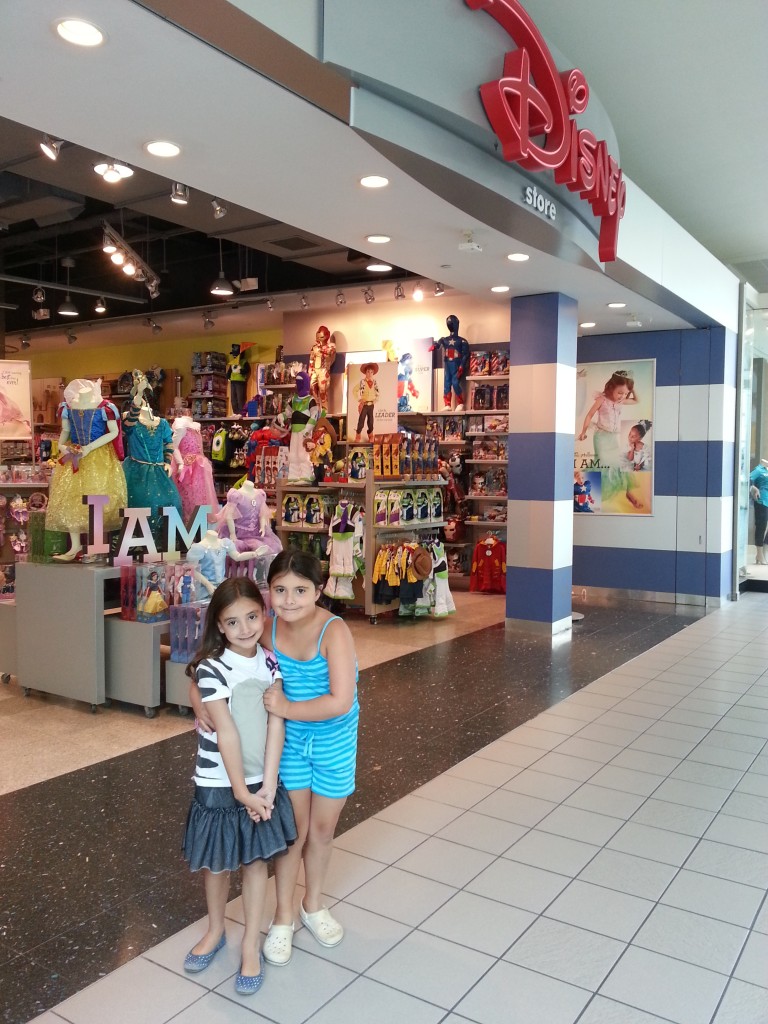 While I was in California for the premiere of PLANES, I had a chance to visit the Disney store.  It was so beautiful and I love walking through that store.  We used to have one at the Warwick Mall but after the flood a few years ago, they never came back to the mall.  So the closest one is at the Emerald Square mall.  When I told Holly and Allison that I went to the Disney Store while in California, they asked if we could go to one someday before the summer was over.  Of course I said yes.
Then all of a sudden the summer was coming to an end and we still had not gone to the Disney Store.   They were saving all their dollars to get something so I had to go, please I promised them.
We finally made it there today, with only 2 days to spare before school started.  WHEW!
They loved it!  And they had such a hard time deciding what to spend their money on.  They must have walked around the store 2-3 times trying to decide on one thing.  This is such a HUGE decision to make and it can't be taken lightly, that's for sure.  I tried to sway Allison's decision and Steve took on Holly but eventually Holly decided she wanted to go back to the toy store we saw earlier and purchase something from the Playmobile line.  So they headed back to that store while I kept working on Allison to make a decision.
She eventually decided on a Doc McStuffins doctor kit and had just enough money to buy it.  She is usually so much better about choosing what she wants but this one was really hard.  The fact that we don't go to the Disney store very often may have played a roll in it.  But they both loved the store and asked if we could go back sometime. Of course we can!